INTRODUCTION
Located five minutes by car from Niigata Station.
Just two minutes' walk from Niigata's finest shopping arcade!
The perfect location for both business and leisure, like the Toki Messe, Niigata Prefectural Civic Center, and Furumachi Theater can be accessed.
Great access to various event venues.
All rooms are equipped with Wi-Fi.
A Japanese platter is served for breakfast at the Yoshinoya on the first floor of the hotel.
GUEST ROOMS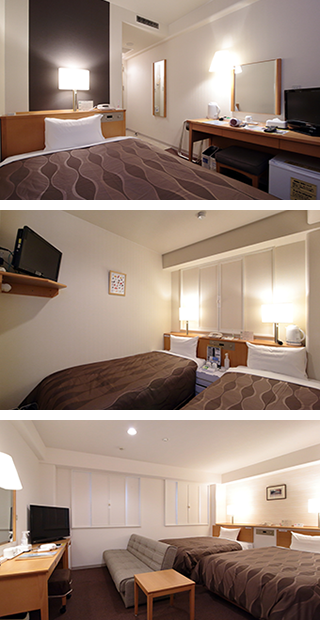 【Single room】
Size: 12㎡ Bed size: 1230x1970mm
Enjoy the spaciousness and comfort of a semi-double bed.
Escape the hustle and bustle of the city in a clean and quiet room.
We also offer semi-double packages for occupancy up to two persons.
【Economy twin room】
Size: 12㎡ Bed size: 910x1970mm
A room equipped with two single beds. Two people can stay in this room for a reasonable rate.
No desk included. A compact refrigerator is also available in the room.
【Deluxe twin room】
Size: 24㎡ Bed size: 1230x1970mm
A spacious room equipped with all the amenities is the perfect place to relax.
The perfect room for those wishing to relax on the top floor.
BREAKFAST
■ Yoshinoya breakfast platter: 550 JPY (book at front desk until the day)
■ Hours: 4:00-11:00 AM
■ Location: Yoshinoya(first floor of the hotel)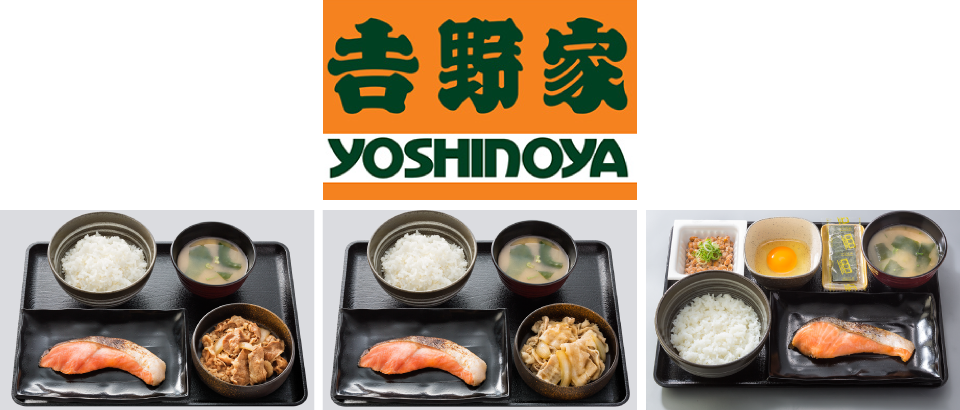 FACILITIES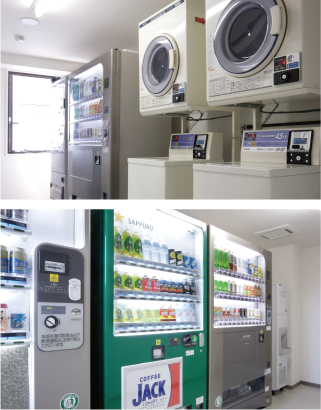 All rooms equipped with free Internet, Wi-Fi, bidet toilets,
22'' HDTVs (1,000 JPY/day for video-on-demand)
■ Check-in time: 3:00 PM/check-out time: 10:00 AM
■ Non-smoking rooms available
■ Coin laundry available
■ Convenience store within one minute walk
■ Defibrillator on premises
【Amenities】
Toothbrushes, razors, body sponges, towels, bath towels,
cotton swabs, tea, mugs, refrigerator, hair dryer, electric kettle, humidifier, lounge clothes (gown), shampoo, conditioner, body soap, hand soap
【Available for loan】
Trouser press (one per floor), desk lamp, memory foam pillows,
irons/ironing boards, ethernet cable, blankets, mobile phone chargers

TOURIST SPOTS AROUND COUNTRY HOTEL NIIGATA
【Honcho arcade】
The local "kitchen" for Niigata residents is the Honcho arcade. Numerous shops selling fresh flowers, fruit, and food line the street.
Fresh seafood carried in from the port is sold here, you will find shops selling the famous Echigo specialty of dumplings, and you can obtain locally brewed sake, among other delicacies.
【Toki Messe Niigata Convention Center】
In addition to an observation deck, this facility is home to numerous destinations like Hotel Nikko Niigata, the Niigata Bandaijima Art Museum, offices, an atrium, an international conference room and exhibit hall, a passport issuing agency, a platform for boarding water "buses," and much more, making it a hub for internationalism in Niigata. The observation deck at the Toki Messe is 125m above ground and is the highest point along the Sea of Japan. This panorama gives unbroken views not only of Niigata, but of the Sea of Japan, Sado Island, and the Gozu mountain range.
【Marinepia Sea of Japan 〜Niigata City Aquarium〜】
This is the largest aquarium in the Sea of Japan area. Manmade waves ebb and flow, and an 800 ton tank replicating the Sea of Japan features an undersea tunnel that lets you walk from the shore to the bottom of the seafloor. There are sea otters and penguins here, and a popular dolphin show held year-round.
【Minatopia Niigata City History Museum】
Exhibits and live installations showcasing the local culture and people's relationship to it are on view here, with historical buildings like the former Niigata Tax Office and architecture dating to the Meiji and early Showa eras exuding classic nostalgia true to this port town.
【Niigata Science Museum】
The museum focuses on four themes: natural science, lifestyle science, a "mysterious" plaza, and "changing Niigata." In addition, you will find a planetarium, outdoor exhibit space, and arboretum. The facility also lets you stargaze and take part in various science lectures and courses.
【Niigata Furusatomura】
This tourism center offers a wide selection of Niigata's finest foods and local products.
The Appeal Annex shows everything about Niigata's tourism, culture, and history at a glance. The Bazaar Annex brings together its local products and souvenirs, and the Greenhouse lets children play amidst the foliage. This is the perfect place for the whole family. The expansive Shinano River and beautiful Tokimeki Bridge, a cabled bridge, are nearby.
【Niigata Botanical Gardens】
A wide range of tropical plants, large and unusual trees, and rare fruits and plants you seldom see can be examined up close, with all manner of trees, shrubbery, flowers, and more on display.
The main tropical plant dome is 30m tall and 42m in diameter, the largest domed greenhouse in Japan. A waterfall also crashes down from a rocky precipice 15m above ground. The site is also chock-full of other facilities like a plant and flower stage and atrium.
【Aquapark Niigata】
Drawing from excess heat produced at the adjacent Niigata Cleaning Center, this bath facility is open year-round. You will find the Flowing Water Aqua zone, with a 60m pool flowing around the facilities; the Hot Bath Aqua Zone, with various pools that you can recline in, and the Children's Aqua zone for the little ones. Also available are a restaurant, a relaxation room, a massage room, and more, letting you enjoy a whole day of relaxation.
ACCESS INFORMATION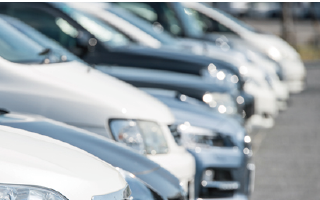 【Hotel parking】
We partner with two nearby parking lots.
1. Paraka Higashibori Parking Lot #7.
Address: 6-1047 Higashibori-dori, Chuo-ku, Niigata-shi, Niigata
2. Paraka Higashibori Parking Lot #3.
Address: 6-1057 Higashiborimae-dori, Chuo-ku, Niigata-shi, Niigata
■ Parking fees: 1,000 JPY per night (24 hours from time of parking)
■ Height limit: 2.1m
*Note that the Paraka Higashibori Parking Lot #4 (a flat outdoor parking lot) is not a parking lot with which we partner.
Parking is not allowed on the road outside the hotel, so please use one of the parking lots in the vicinity before checking in.
Please bring the parking stub printed when you park to the hotel front desk.
(Your parking stub will be confirmed upon check-in)
【If traveling by car on the expressway】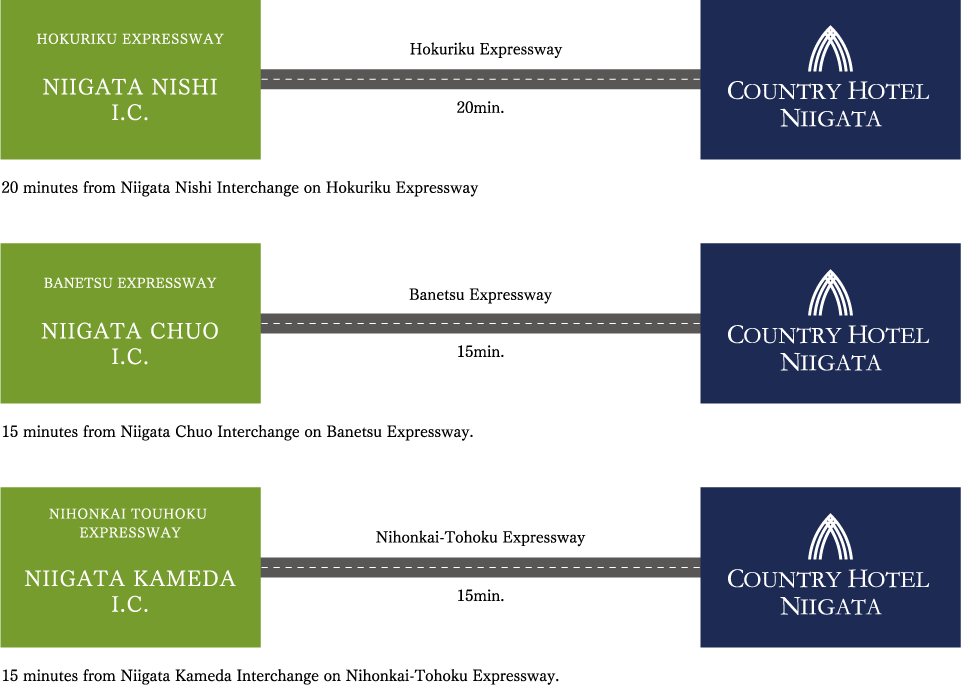 【If you arrive by bus from the airport】

【If you arrive by taxi from the airport】

25 minutes by taxi from Niigata Airport.
【Niigata Station Bandai Bus Terminal】

Bus Terminal
■ Line 0 Bandaibashi Line (BRT)
■ Line 5 Nishikobari Line
■ Line 6 Ariake Line
Disembark at the Honcho bus stop.